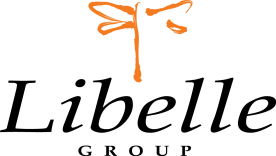 Libelle Group investors to get behind equity crowd-funding
Oct 17, 2018

Libelle Group delivers 1.7 million healthy lunches per year in school tuck-shops now calls on investors to get behind equity crowd-funding launch
Libelle Group, a family owned enterprise is in expansion mode and seeks support by investors in its bid to raise one million dollars in an equity crowd funding campaign.
The company is leading the way in cutting edge technology that is revolutionizing the way students buy lunches in schools.
The Txt -My-Lunch technology enables parents and caregivers to purchase lunches on line which allows students to pick up healthy nutritious lunches in its Champion tuck-shops around the country, via their mobile phones.
The revolutionary product is the brainchild of Chef and Owner of Libelle Group Johannes Tietze whose mission is to feed hungry learners in schools nationwide, with nutritional lunches and ensuring the money designated to this healthy lunch actually makes it to the tuck shop and is not spent on the way to school instead.
Click here to continue reading the article.