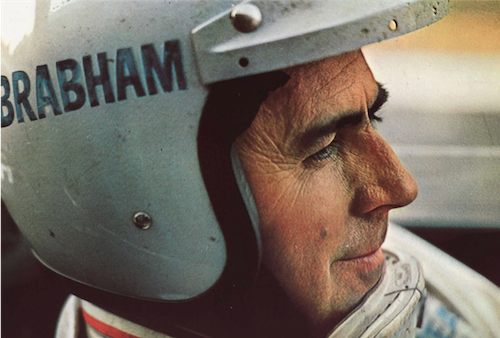 Brabham Movie Offer now Live!
Oct 18, 2018
By Crowd88
An opportunity to invest in a major international motor-sporting documentary production, Brabham: The Untold Story of Formula One. Brabham Movie, incorporating 360 degree VR enabled components, chronicles the life and unparalleled accomplishments of Sir Jack Brabham; Australia's first Formula One Champion and the only person to ever win the F1 Grand Prix Championship in a car of his own making. Note: Prior to this offer, Crowd88 has recently completed a Wholesale offer for Brabham Movie which raised $150,000 from our Cornerstone Club Investors.
Who Are We?
We are a film production company based in Sydney, Australia. This up to $200,000 will complete the financing of the Film which has $1.3 million raised to date and has been in development and production over the past three years.
Our core business is contributing to the funding of the feature film documentary, Brabham: The Untold Story of Formula One (The Film) which will be rolled out in Australia and internationally over 2019 - 2020.
What is our Business Strategy?
We plan to contribute to the funding of Brabham Movie Pty Ltd for the production and marketing of Brabham: The Untold Story of Formula One, and then, via sales in various territories / countries, return the proceeds of sales to our investors.
Domestic distribution and international sales for independent Australian films generally occur over the year subsequent to the completion of the production. If investor returns are made, Investors should expect to see returns in that year following the international premiere of the film, which is slated for mid-late 2019.
What Is Our Business Model?
We anticipate that our source of revenue will be from the sale and distribution of the feature documentary film, Brabham: The Untold Story of Formula One, returning funds to investors from sales revenue.
The film is being contracted consistent with Australian industry standard key documentation. Transmission Films (one of Australia's leading distributors) will be marketing and distributing the film in Australia and an international sales agent will be appointed to sell the film internationally through markets such as the Cannes Film Festival, The Toronto International Film Festival, American Film Market etc. Once distribution in other territories is secured, the film will likely run in cinemas, then be broadcast via Subscription Video On Demand (SVOD), Pay TV, DVD and free to air TV in those territories. Following these methods of exhibition, the Film will be offered to run on airlines, hotels and cruise ships.
Letter from the Producer of the film:
"We are pleased to offer our investors a prioritized corridor for potential returns on their contribution. Our allocated return on investment will ensure that investors benefit from sales in all territories around the world.
The market prospects for this film are very exciting. With its universal themes of determination, sacrifice and the pursuit of excellence, Brabham: The Untold of Story of Formula One has the potential to reach far beyond established demographic of motoring enthusiasts and tap into a broader, global audience who will respond to the 'against all odds' story of success.
We aim to raise up to $200,000, the remainder of the $1.5 million budget. Investors are in the queue to receive up to a 110% return on their investment plus a pro-rata share of 35% on net profits.
Given the expressed interest from international sales agents, we anticipate strong potential for prestige international film festival acceptance, which in turn would bolster the film's profile for theatrical release, video on demand, free to air TV, DVD / Blue Ray sales and educational extension packages.
The creative and business team behind the Film bring extensive documentary and dramatic feature film experience to this undertaking. Creative Producers Akos Armont and Antony Waddington are responsible for the film being completed in late 2018 and delivered in early January 2019. Akos (writer The Tender Dark) has written and is directing; along with codirector Gregory Read (Like Minds, Rocket Compulsion). Antony Waddington developed and produced Fred Schepisi's, The Eye of the Storm starring Geoffrey Rush, Charlotte Rampling and Judy Davis. Jonathan Shteinman is one of Australia's most prolific Executive Producers with nineteen feature films to his credit including Rabbit Proof Fence, The Children of the Silk Road, Oyster Farmer & Angel Baby.
We look forward to welcoming you on board as part of the team behind this significant and long overdue international story."
- Antony Waddington, Producer of Brabham: The Untold Story of Formula One