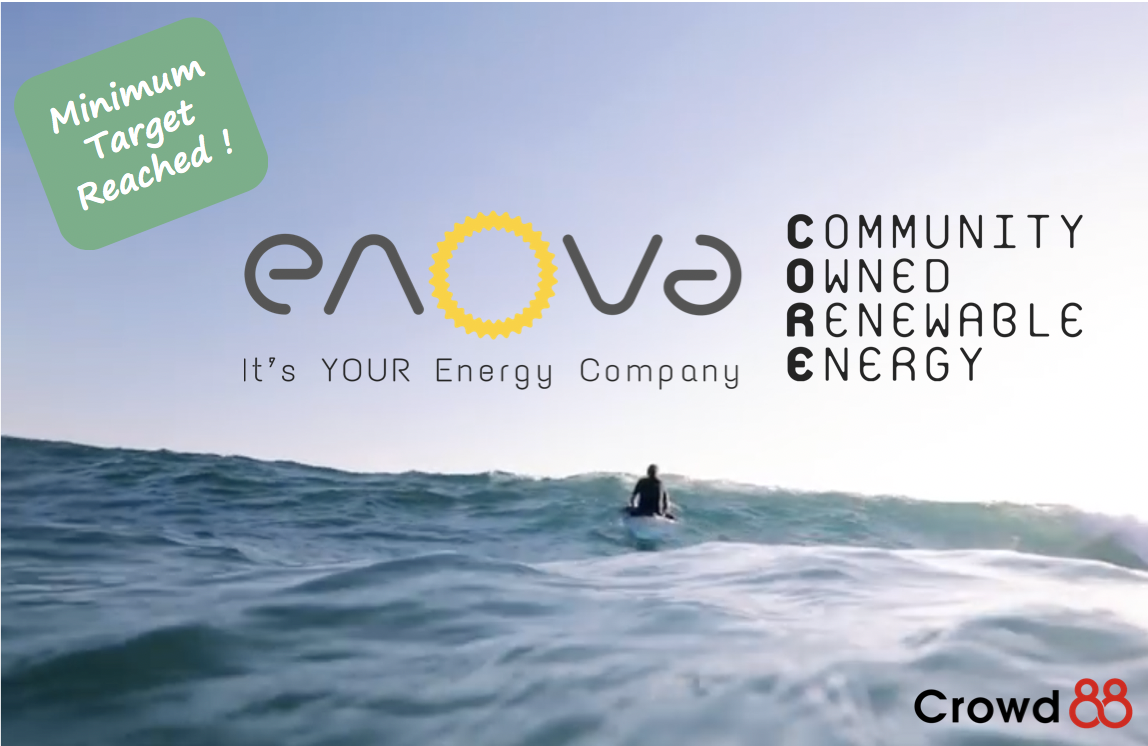 Enova Energy hits Minimum target!
Oct 25, 2018
By Crowd88
Enova Energy offer has reached its minimum investment target. The offer ends in 24 days. Enova Energy is raising up to a maximum investment target of A$3,000,000.
Enova Community Energy is excited to announce that in conjunction with passing its minimum subscription target under our crowd-funding offer, the business has taken the next step in its plan to expand its community owned renewable electrical model and operated renewable electrical retailer model across Australia.

Enova is now set to partner with the Albury Wodonga Border Trust being the Community Foundation for the twin cities of Albury (NSW) and Wodonga (VIC), for a new community-based electricity retailing partnership with Enova to create Border Community Energy (BCE), which will provide community-based renewable electricity retailer services to the region under its own BCE brand.

This makes the township of Albury/Wodonga the first to partner with Enova under this style of arrangement.

Managing Director Tony Pfeiffer says "This is a great effort to date from all involved and further validation that the Enova Energy Community Business Model being a strong part of tomorrow's energy landscape. We would like to think this news is the start of many more such announcements with other towns, suburbs and regions looking to take back control of a broken and outdated electrical energy system."

Tony goes onto to say "It has been a great phase of our journey with not only the announcement of this partnership as well as our business passing a significant customer number milestone and our minimum subscription target under our CSF offer. This just spurs the Enova team on to meet our greater goal of empowering communities and disrupting the current energy system. We look forward to bringing our new and existing shareholders more exciting news in the not too distant future."