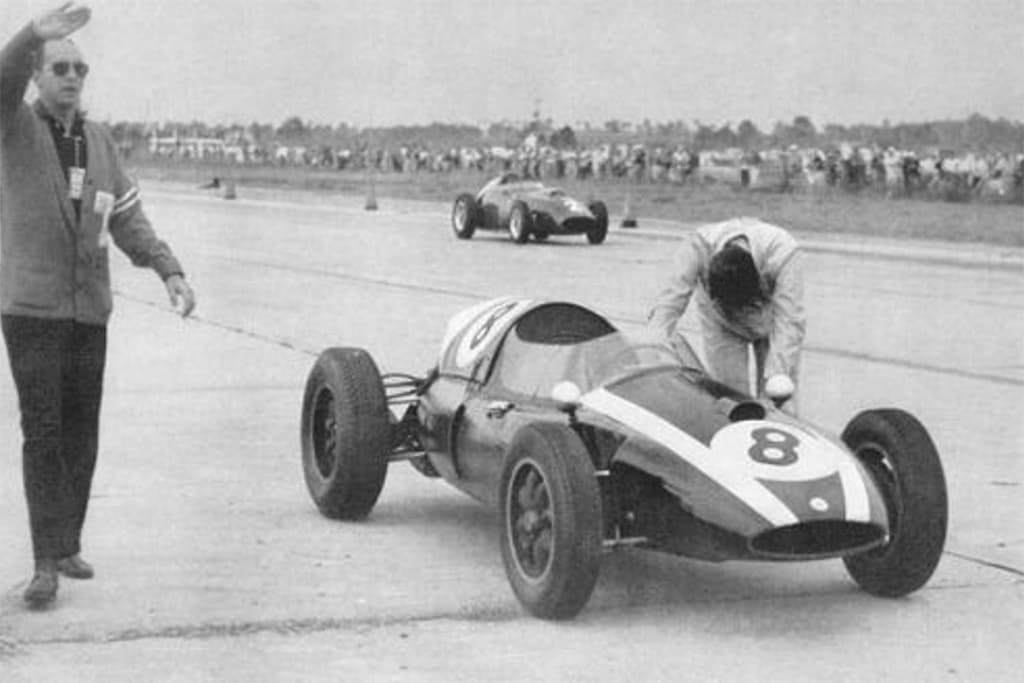 MOTORSPORT: Brabham movie a few bucks short
Dec 03, 2018

Like Sir Jack at Sebring in 1959, film maker is pushing it to the 'finish line'
The feature-length documentary Brabham: The Untold Story of Formula One is almost finished – but it still needs a few tens of thousands of dollars for completion.
Due to be previewed at the Australian Grand Prix in Melbourne in March, before its release in cinemas, maker Aurora Films is seeking at least $50,000 and as much as $200,000.
Contributions, which are totally tax deductible, can be made via funding webpage Crowd88 – the project is regulated by the Australian Securities and Investments Commission, meaning participants should receive a share in proceeds from sales of the film.
The website is showing $11,000 already raised – 22 per cent of the minimum required.
Click here to continue reading the article.